Video and Television
Arizona Wildlife Views, an Emmy-winning program, is produced by the Arizona Game and Fish Department and airs on PBS and city cable channels statewide. Our show takes you across Arizona to explore all the great recreational and wildlife opportunities the Grand Canyon state has to offer.
View and search all of our videos on our YouTube Channel.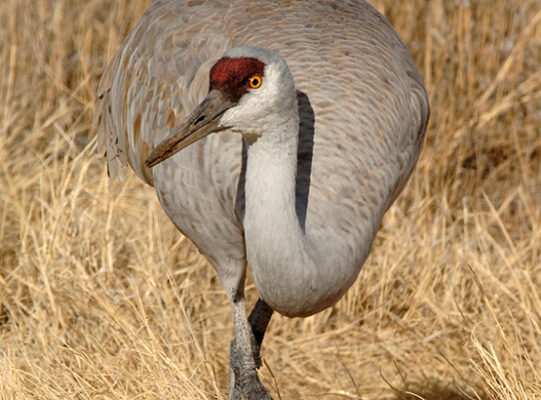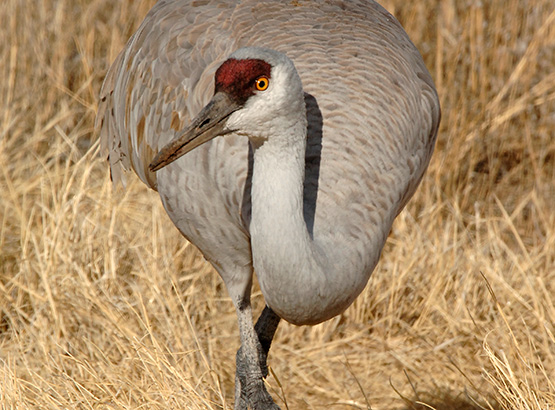 Arizona Wildlife Views is a 13 week, half-hour series that airs on local PBS and city cable channels; check local listings for times and dates. Since the show began airing in the late 1960s, it has garnered 16 Emmys and numerous other awards.
Our Videos and complete shows can be viewed and searched on our YouTube channel. We have over 400 videos online.
Our Goal is to produce excellent videos that educate the public about topics related to the department's mission. We work to ensure that these products communicate our department's commitment to quality.
2018 arizona wildlife views tv shows
Show 1 – Bison Show (3601) – Length: 24:20
Bison Conservation – See how the Arizona Game and Fish Department has joined the effort to conserve a
lineage of bison from Wind Cave National Park in South Dakota.
Trevorart – See how spending time outdoors inspires the work of Phoenix-based wildlife artist Trevor
Swanson.
Fly Fishing Part 1 Cinda Howard, a guide with Fly Fish Arizona and Beyond demonstrates her basic
casting technique with a fly rod.
Did You know: Desert Arboretum – A look at some quick fascinating facts about the amazing Boyce
Thompson Arboretum, an oasis that is the largest and oldest botanical garden in Arizona.
Wildlife Watching – Want to learn how to enjoy nature with your whole family? We tell you what you need to
know to get started.
Show 2 – Elk Translocation (3602) – Length: 24:20
Elk Translocation – Over 100 years ago, Arizona's elk population was down to zero. Now, it's about 45,000
strong. Yellowstone National Park helped Arizona re-establish elk. Now, Arizona is returning the favor to
West Virginia.
Take Me Somewhere: The Kaibab – Arizona Game and Fish Wildlife Manager Todd Buck takes us to "The
Kaibab" a beautiful landscape that could be your next hiking destination.
Fly Fishing Part 2 – Cinda Howard, a guide with Fly Fish Arizona and Beyond, shares some of her
techniques for fly fishing a small stream.
Phoenix Zoo Turtle Trapping – Each year dozens of unwanted pet turtles are irresponsibly released into
the pond at the entrance to the Phoenix Zoo. They eventually compete with native Arizona wildlife for limited
food and habitat.
Arizona Game and Fish Department, recently trapped dozens of non-native turtles to reduce the population.
Show 3 – Razorback Sucker Show (3603) – Length: 25:00
Fish Hybrid Research – The endangered razorback sucker, a fish native to the Grand Canyon, has been
hybridizing with another Colorado River fish – the flannelmouth sucker. Arizona Game and Fish biologist
Pilar Wolters is conducting a 5-year research project to learn how hybridization could impact the recovery of
wild razorback suckers.
Fly Fishing Part 3 – Cinda Howard, a guide with Fly Fish Arizona and Beyond, takes us fly fishing on Big
Lake in the White Mountains.
Teachers and Eaglets – Arizona Game and Fish takes teachers on field trips to study wildlife up close. It's
all in an effort to take the outdoors back to their students in the classroom.
Fly Fishing Part 4 – Cinda Howard, a guide with Fly Fishing and Beyond, reveals her top 12 flies for
catching trout in Arizona.
Show 4 – Sheep Capture (3604) – Length: 25:40
Anatomy of a Sheep Capture – Earlier this year Arizona Game and Fish and volunteers began the
arduous task of relocating and transplanting Bighorn Sheep in the Goldfield Mountain Range, a look at this
highly coordinated process of conserving and protecting.
Bearizona – We follow Wildlife Veterinarian Ole Alcumbrac who undertakes the enormous task of caring for
the wildlife at the Bearizona attraction near Williams.
Fishing with DesertBassing – They are the much maligned Millennial generation. Today we follow two
young men ditching their phones and computers and doing what generations of young men before them
enjoyed. They've gone fishing.
Did You Know: Hummingbirds – A look at some quick fascinating facts about the amazing hummingbirds
that descend on Arizona and where you can adopt one.
Show 5 – Mexican Wolf 20th Anniversary (3605) – Length: 23:10
Return to the Wild – Arizona Game and Fish has been helping the U.S. Fish and Wildlife Service with the
recovery of endangered Mexican wolves since the wolves were first re-introduced into the wild of eastern
Arizona in 1998.
Game & Fish in the Schools – Meet Wildlife Education Outreach Coordinator Sam Huselton with the
Arizona Game and Fish Department. See how she's bringing the wild into classrooms across Arizona.
Take Me Somewhere: Red Rock Country – If you're a hiker looking to escape the heat or if you're just
looking for a place to cool down and relax. Sedona has a couple of parks perfect for cool, wet, picturesque
hiking.
Saguaro Lake Adventure – Thanks to generous funding from the BHHS Legacy Foundation, The ALS
Association Arizona Chapter and the Arizona Game and Fish Department's Sport Fishing Education
Program were able to to take 16 people with ALS (Lou Gehrig's Disease) fishing at Saguaro Lake.
Show 6 – AZGFD'S George Andrejko (3606) – Length: 24:35
Game and Fish Photographer – Meet George Andrejko. He's the Arizona Game and Fish Department's
official photographer capturing wildlife with a camera.
Liberty Wildlife – See how Liberty Wildlife nurtures the nature of Arizona through wildlife rehabilitation,
natural history education and conservation services to the community.
Take Me Somewhere: Arizona Birding Economy– Every year Arizona's biggest tourism dollars come from
the so called Bird Nerds. A look at why these special tourists from around the world flock to Southern
Arizona every year.
Show 7 – EXPO Show (3607) – Length: 23:30
Expo Wildlife – VIsit the Game & Fish Outdoor Expo AmAZing Wildlife Tent to visit with and learn about
wildlife across the state in an up close and personal setting.
Assets Auction – Every year Arizona Game and Fish conducts a Wildlife Assets Auction, enabling the
public to legally purchase antlers, head mounts, hides and other wildlife parts that have been seized during
law enforcement investigations. If you're looking for something for your man cave you've got to check this
out.
EXPO Bonus Point Field Test – Having an Arizona hunting Bonus Point is like having an extra number in
the lottery draw for Arizona Hunt Permit Tags. Today we take a look at just what it takes to gain one of these
coveted bonus points at a special EXPO field test.
Rock Crawlers – See how a group of four wheel drive adventurers using vehicles anywhere from stock to
highly modified, to overcome big rock obstacles.
Water for Wildlife – The Arizona Game & Fish Development Branch builds a new wildlife water catchment
in the desert south of Tucson.
Show 8 – Animals Across Arizona Show (3608) – Length: 26:40
Bear Aware – Bear attacks are very rare. Today we focus on the reasons why the Arizona Game and Fish
handles bear attacks how they do when attacks occur.
Native Fish Conservation – A recent renovation of the Aquatic Research and Conservation Center in
Cornville, Arizona is helping Game & Fish staff conserve and protect endangered native fish.
Burros on the Landscape – An examination of Feral burros that are not native to Arizona and how they are
causing damage to the habitat depended on by native wildlife.
Show 9 – Adopt A Ranch (3609) – Length: 24:10
Adopt a Ranch – See how Volunteers come together to help a Winslow Rancher make improvements on his
ranch that not only benefit his livestock but wildlife as well.
The Photo Ark – Joel Sartore's mission is to photograph as many species as he can to increase awareness
of the many animals in danger of extinction. To build this "photo ark," he travels to zoos around the world.
We caught up with him at the Phoenix Zoo.
Pilar Wolters – We introduce you to an amazing and dedicated Arizona Game and Fish biologist working
on a project that could help with the recovery of wild razorback suckers.
Lizard Walk – There are all kinds of tours to take in out there, but none like the Lizard tour at the arboretum
in Superior.
Take Me Somewhere: Anza National Historic Trail – A hike where nature and history come together along
the San Pedro River in Tubac, Arizona. Follow the beautiful trail to the a historic Spanish mission in southern
Arizona.
Show 10 – Art of the Outdoors Show (3610) – Length: 26:15
Rockin' The Bamboo – Avondale, Arizona bamboo fly rod builder Michael Johnson, the proprietor of Agua
Fria Alchemy, gives us a glimpse at what it takes (and it takes A LOT) to build a split cane bamboo fly rod.
A Dory Story – A glimpse into the world of a Flagstaff man who makes custom dory boats, designed the old
fashioned way, to take on the Colorado River rapids. He builds them, he wrecks them and he rebuilds them
again.
Gourd Artist – Meet a Tucson artist who takes simple gourds and turns them into amazing art sculptures.
Sugar Pine Ducks – See how Phoenix resident Jim Cerreta transforms wood into waterfowl.
Show 11 – Conservation Milestones (3611) – Length: 24:35
Endangered Ferrets – For 20 years, Arizona Game and Fish has been releasing and managing
endangered black-footed ferrets in an effort to recover the species.
Flight of the Condors – The Arizona Game and Fish Department also commemorated the 20th Anniversary
Condor Release in Rock House Valley, below the Vermillion Cliffs.
Eagle Nestwatchers – The Arizona Bald Eagle Nestwatch Program turned 40 years old in 2017. Here's a
look at what the program does to conserve and protect this iconic species.
Show – 12 AZGFD Cooking Show (3612) – Length: 24:50
Cravin' Crawfish – We take you to Goldwater Lake near Prescott to catch and cook some delicious
crayfish.
Elk for Dinner! – If you didn't catch anything this hunting season, no worries. We'll show you a local
restaurant that has a special recipe for Elk.
Dove Cook-off – Get inspired to create a culinary masterpiece with those tasty dove you just harvested by
checking out the exciting dishes that were prepared at the annual World Championship Dove Cook-off in
Yuma, Arizona.
Show 13 Wildlife Conflicts (3613) – Length: 26:20
Wildlife Conflicts – As we build more and more into our desert landscapes we see more and more wildlife
co-existing in our neighborhoods. We see how that can create wildlife conflict and learn some tips on how to
avoid it in our everyday lives.
Medicinal Desert – Did you know your desert backyard could be a veritable medicine cabinet and food
pantry. A look at some great uses for some everyday desert landscape.
Take Me Somewhere – Tonto Natural Bridge – Tonto Natural Bridge is a natural arch in Payson, Arizona
that is believed to be the largest natural travertine bridge in the world. We take you on a visit to this beautiful
state park.
Family Tradition – For more than 35 years the Olsen family has made opening day of dove season in Yuma
a family event to remember. We follow along on their adventure.
Want to Get Even Closer to Arizona Wildlife?
Find ways to experience and support our state's unique species of wildlife.
subscribe to our wildlife views magazine
Compelling wildlife and outdoor recreation stories with spectacular photography.
learn more about the magazine