Ready to Get Out and Hunt?
Information on rules and hunter packets for hunting bison in Arizona.
Hunter Packets and Locations for Bison Hunting
Find the information you need.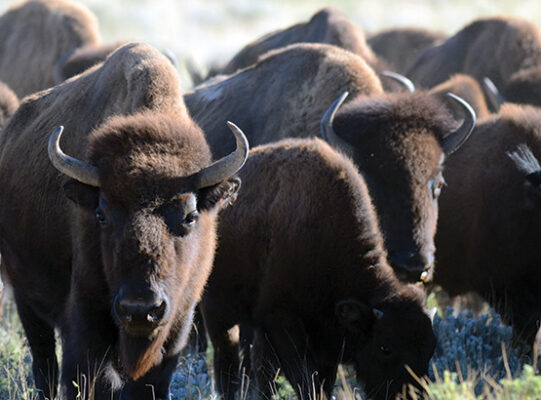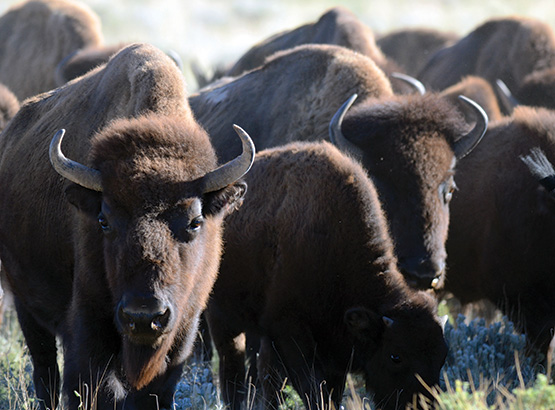 bison hunts
Hunting bison on the Kaibab Plateau
The Department hosted a Kaibab Plateau Bison Hunter webinar in July 2021. The complete webinar can be watched below. Also, the Fall 2021 Bison Hunter Packet is below for your review and can be downloaded and printed. Hunters need to know that hunting bison on the Kaibab Plateau is very different than any other big game hunts in Arizona. Both the hunter packet and clinic are essential to review/watch before hunting and even applying to hunt the bison on the Kaibab Plateau.
Highway 67 south of Jacob Lake
Hunter access to the southern end of GMU 12A south of Jacob Lake on Highway 67 is normally available till the middle of November or until snow accumulation closes it heading into winter. Hwy 67 officially re-opens May 15 annually when Grand Canyon National Park re-opens. When Hwy 67 is closed to access, the Kaibab National Forest is open and can be used to access the bison hunt areas in southern GMU 12A. During this time, best access is via Forest Road 22 south of Fredonia. Additionally, Hwy 67 is accessible via some forest roads around the closure at Jacob Lake. Many bison and turkey hunters use Hwy 67 when it is closed without incident, but be aware when it is closed you can be cited for being on it.
2023 Spring Bison Hunter Packet
2021 Kaibab Plateau Bison Hunt Webinar – Video
Arizona Bison Hunter Check-Out Form
Hunting bison on Raymond and House Rock wildlife areas
Bison hunts on Raymond and House Rock Wildlife Areas will be conducted differently starting with the Fall 2021 hunts. There will still be a mandatory hunter meeting the morning of each hunt, but hunters will be on their own afterward during the hunts. Department assistance is available, if hunters prefer, but this is no longer mandatory. Watch the presentation to learn how hunting bison on either wildlife area will be conducted.
Want to Go Hunting in Arizona?
Find ways to experience big game and small game hunting or find a mentored hunt camp.
buy your hunting license
Arizona residents and non-residents 10 years and older need a valid hunting license to hunt in Arizona.
buy now
find a mentored hunt camp
The award-winning Outdoor Skills Network is your source for public, hands-on, "learn how to hunt" events.
view the outdoor skills page