Luna Lake Wildlife Area provides opportunities for the whole family, ranging from watching a resident pair of bald eagles raise their young to trout fishing.
Luna Lake Wildlife Area provides the only quality resting, feeding, and nesting habitat for migratory and resident waterfowl in the upper San Francisco River Valley. Several thousand waterfowl use it during the early spring as a rest area during their migration north, providing fantastic bird-watching opportunities. In addition to the lake itself, the nearby wetlands and forests provide great opportunities to view wildlife for nature lovers of all ages.
Information
Location
Luna Lake is located three miles east of Alpine on Highway 180.
Plants
Common vegetation in the area include ponderosas pines and grasslands dotted with wildflowers.
Birds
Common birds in the area include the bald eagle, ring-neck duck, bufflehead, ruddy duck, pied-billed grebe, American coot, Canada goose, northern shoveler, redhead, great blue heron, great horned owl, snow goose, American kestrel, American wigeon, mallard, eared grebe, northern pintail, osprey, and many others.
Mammals
Common mammals in the area include elk, mule deer, long-tailed weasels and silver-haired bats.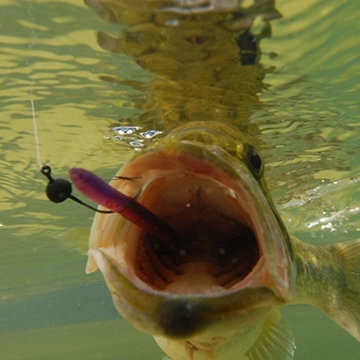 Fish
Common fish include great rainbow, cutthroat and brook trout.
Management
Luna Lake Wildlife Area is cooperatively managed by AZGFD and the USDA-USFS.
Want to Get Involved with Wildlife Conservation?
Volunteer your time, or donate to help us with conserving and protecting our wildlife. When you purchase a hunting or fishing license online, resources go back into wildlife conservation.
donate to wildlife conservation
With your help, we can continue to conserve & protect Arizona's wildlife.
donate
volunteer for projects
If you have a passion for wildlife and want to help us conserve and protect it, we'd love to have you on our team!
find your best match