Dove
Arizona is home to multiple species of dove: mourning, white-winged and collared (Eurasian and African).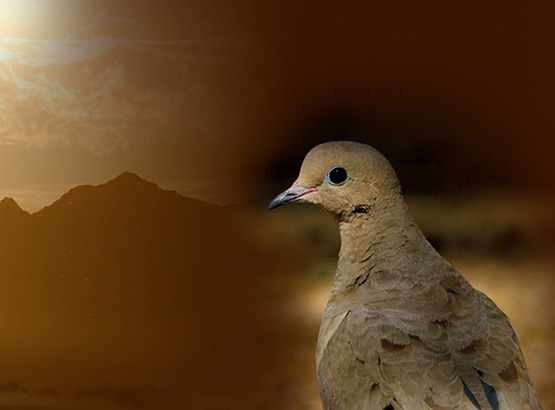 About
Information on Arizona's dove species, including distribution.
Natural History
Each species of dove found in Arizona is unique, with a rich natural history all its own. From the native mourning and white-winged doves to the invasive collared dove species, there is much to learn about these birds.
See detailed information on the natural history of Arizona's dove species.
Our Mission
To conserve Arizona's diverse wildlife resources and manage for safe, compatible outdoor recreation opportunities for current and future generations.
Hunt Regulations
Rules and regulations for hunting in Arizona.
Regulations for spring hunts, fall hunts and pronghorn, elk hunts.