Arizona Game & Fish Department's Research Mission
To conduct robust research and provide scientific information to inform and support the sound management and professional stewardship of Arizona's fish and wildlife resources, and to ensure the credibility of the Department's science.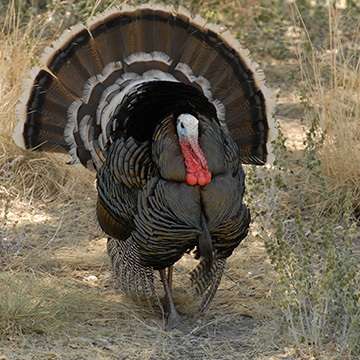 Research goals
Address the Department's programmatic management information needs.
Information Transfer: Provide research findings, scientific expertise, guidance, and training to inform management decisions and activities, sustain a skilled Department workforce, and maintain the Department's role as a leader in wildlife management.
Capacity and Partnership Building: Build and maintain research partnerships, outside funding, and a high level of expertise within the Branch to maximize Research Branch productivity and quality.
Our main office is located in Phoenix; however, projects are conducted throughout Arizona. Research is conducted in aquatic and terrestrial areas, and provides biometrics support to the Department, based on management information needs identified within the Department. Research projects address a wide range of topics and are targeted to provide information to inform management decisions. This information often includes aspects of population dynamics, habitat relations, predator-prey interactions, population monitoring techniques, and the effect of management or development actions.
In addition to management-oriented research, innovative techniques are used to assist in managing and monitoring wildlife populations, and provides training and scientific expertise to Department personnel. Funding comes from a variety of sources, including Federal funding through the Federal Aid in Wildlife Restoration Act and the Federal Aid in Sport Fish Restoration Act, as well as various contracts, grants, and cooperative agreements with other state, federal, or private organizations.
publications
Publications since 2010
Research Annual Report
Want to Get Involved with Wildlife Conservation?
Volunteer your time, or donate to help us with conserving and protecting our wildlife. When you purchase a hunting or fishing license online, resources go back into wildlife conservation.
donate to wildlife conservation
With your help, we can continue to conserve & protect Arizona's wildlife.
donate
volunteer for projects
If you have a passion for wildlife and want to help us conserve and protect it, we'd love to have you on our team!
find your best match