Clay Target Center Campground Information
Shooters from all over the country travel to the Ben Avery Clay Target Center and enjoy the 102 full hook-up RV campsites at the west end of the facility. RVs of all sizes, 5th wheels and campers are welcome.
Shooters with mobility restrictions can request a space in first row of RV campsites, which are conveniently located near the ADA-accessible trap and skeet combination field.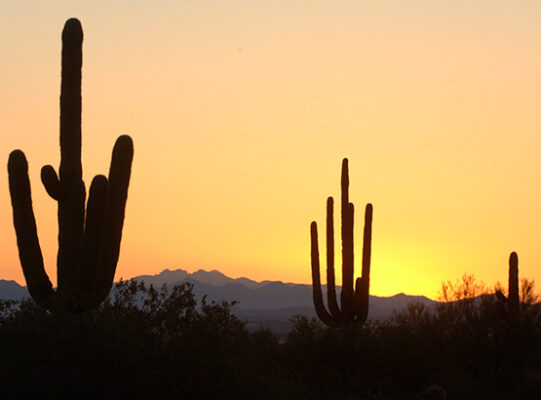 reservations for BASF camp sites
The Ben Avery Shooting Facility will begin accepting reservations for all campground locations for 2024 as follows:
Monday, July 10, 2023 at 8 a.m. Phoenix time.

For campers participating in competitive matches, events or registered shoots

Monday, Aug. 7, 2023 at 8 a.m. Phoenix time.

For campers using the Ben Avery Shooting Facility for all other shooting sports activities
*All confirmed camping requests will require a non-refundable deposit equal to one night stay, or $35 for any site and $12 for any dry camp space, to hold your reservation.
*Length of stay cannot exceed 168 days in a 365 day period.
Map of all camping locations
Campground policy
Clay target center campground
Located by the trap line on the west end of the property. Features 102 sites with full hook-ups. Online camping requests and extended stay applications are mandatory. Call 623 434-8119 with questions. The Arizona Game and Fish Department has 102 full-service RV spaces at the Clay Target Center.
Details for CTC camping and rates
Want to Shoot at the Ben Avery Shooting Facility?
Shoot at the rifle and pistol range, or shoot at the clay target facility, or spend some time at our archery range.
make a reservation for a shoot time
Online reservations are highly recommended.
reserve a shoot time
take a class at basf
Introductory firearms classes, introductory archery clinics, and range safety volunteer courses.
register for a class