Shooting Range Development Application Process

The Arizona Game and Fish Commission created the Shooting Range Development Grant Program in 1996 to encourage the development and improvement of shooting ranges and to support their maintenance and operation. Through the program, the Commission supports the Department's Hunter Education Program, encourages hunters to become more proficient with firearms, promotes safe hunting and shooting practices, provides Arizona residents with safe shooting (including archery) areas, and supports law enforcement training.
October FY25 Shooting Range Development Application – Now Available
Grant applications must be postmarked or submitted before 5 p.m., Jan. 15, 2024. Incomplete or late applications will not be considered for grants.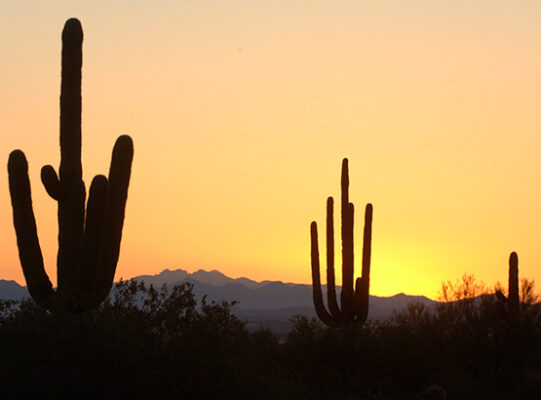 how to apply
Applications will be accepted via postal service or through an online application.
To submit you application via the online application use the FY 2025 Online Application link below. Online applications are not required to be completed and submitted at one time. Your application can be submitted and later edited. After the application is submitted the user will receive an email. This email will include a link to your application for editing. Applications can be edited until the deadline. All supporting documentation may be uploaded to the online application or sent to mschwartzkopf@azgfd.gov. You can download the supporting documentation and application packet through the links below.
Paper applications must use the forms supplied in the FY 2025 Application Packet, and must include all documentation at the time you submit your application. If submitting a paper application one complete color copy of the application and supporting documentation on letter sized 8.5 x 11 paper must be submitted to:
Arizona Game and Fish Department
Statewide Shooting Range Administrator
5000 W. Carefree Highway
Phoenix, AZ 85086
Now Available
FY 2025 Application Packet
FY 2025 Online Application
Supporting Documentation
Budget Worksheet
AGFD SHPO Consultation Form
Board Resolution in Support of the Grant Application
Arizona GAO-W9 Form
grant requirements and limitations
It is up to the Game and Fish Commission to determine how much money is available each year, but generally the total is $100,000.
Grant funds are used to reimburse eligible project expenditures up to 50 percent of the total cost. Grants can be matched with cash, with donated labor and materials, or with land.
Projects for development, redevelopment, relocation, noise abatement, improvements and purchases of capital equipment must have an expected useful life of five or more years.
Acceptance of a grant requires that the range be made available for Arizona Game and Fish Department Hunter Education activities, hunter recruitment efforts, and activities that support the Archery in the Schools Program and Scholastic Clay Target Program.
The range must have a history of operation for at least five years unless owned or managed by a government agency.
grant awards
Grant applications are scored by a panel of Department employees. Final grant awards are determined by the Arizona Game and Fish Commission at it's May meeting. It is possible for more than one application to be considered worthy of funding, and therefore it is possible that not enough money will be available to fund all projects in a given year. In that case, members of the panel will attempt to reach consensus on the proposals recommended for funding. Applicants who do not receive funding in one grant cycle may be invited to reapply another year.
For more information call the statewide shooting ranges administrator at 623 236-7395.
Arizona Game & fish awarded projects 2024
Pacific Ave. Athletic Complex Archery Range Construction
City of Yuma, Yuma $85,753
Range Road Repair
White Mountain Clay Targets Club, Show Low $5,947
Skeet House Replacement
Northern Arizona Shooting Foundation, Flagstaff $8,300
Total projects funding $100,000
Examples of Eligibility for Grants
Find the information you need before you apply.
Eligible shooting range projects

development, redevelopment, relocation
noise abatement structures
land preparation
construction of backstops and safety berms
sky and noise baffles
air filtration systems for indoor ranges
lead recovery systems
shooting pads, stations and covers
storm drainage systems
electrical, water and sewage systems
training, storage and clubhouse facilities
dormitories
sanitary facilities
access roads and parking lots
security or safety fencing and gates
target holder systems
signage
Non-eligible shooting range projects

targets and target frames
engineering and design documents and plans
audio/visual equipment
personal protective equipment
hearing and blood testing
Want to Shoot at the Ben Avery Shooting Facility?
Shoot at the rifle and pistol range, or shoot at the clay target facility, or spend some time at our archery range.
make a reservation for a shoot time
Online reservations are highly recommended.
reserve a shoot time
take a class at basf
Introductory firearms classes, introductory archery clinics, and range safety volunteer courses.
register for a class